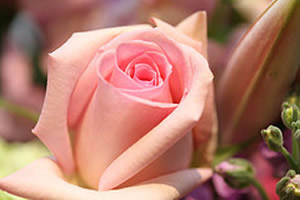 Personalized Ceremonies
Each wedding is a unique expression of love. No two are the same. Each ceremony can contain whatever traditional or modern elements you may want. It can be tailored to honor your own personal history and your family's story as well as your cultural background and your religious heritage. We will spend time getting to know one another so I can provide you with the ceremony of your dreams.
Interfaith Weddings
It is my privilege to create a wedding ceremony that honors both of your religious and spiritual backgrounds. In an Interfaith ceremony, I will honor the spiritual traditions of your lives with words, music and ritual in a way that brings both sides together to stand side-by-side in love. Creating a ceremony that draws on universal themes, I will provide a wedding experience that is special for everyone involved.
Interracial Weddings
Together, we will create a wonderful ceremony that honors the beauty of both of your ethnic and cultural backgrounds. With readings, music and I will weave together elements of your unique traditions that will preserve the specialness of who you are while uniting your beautiful differences into one whole.
Same Sex Unions
Since May of 2004, same sex couples have been getting happily married in the state of Massachusetts. It is my pleasure to be able to provide you with a beautiful ceremony that honors your love and your rights as a couple.
Other Possibilities:
| | | |
| --- | --- | --- |
| • Weekend/weekday weddings | | • Memorial services |
| • Personalized vows | | • Ceremonies that include children |
| • Traditional vows | | • Indoor/outdoor ceremonies |
| • Short & sweet vows | | • Big/small ceremonies |
| • Casual weddings | | • Simple weddings |
| • Elopements | | • Backyard ceremonies |
| • Renewal of vows | | • Bedside ceremonies |
| • Green card weddings | | • Instant weddings |
| • Remembrances | | • Surprise weddings |