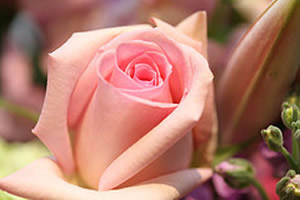 Do we need a license?
Yes. Before your ceremony, you will need to purchase a marriage license. It must be presented to the officiant before the service is performed.
Is there a waiting period?
Yes. Once you apply for it, there is a 3 day waiting period. From the time it is issued, it is good for 60 days.
Do we need blood tests?
No.
Where do we get a marriage license?
You will need to go to the City Clerk's office in the city that you reside to apply.
What do we do with the license?
By law you must give the license to the person conducting your ceremony before the ceremony can be performed.
Do we need witnesses?
No. The person who performs the ceremony is the only witness you need.
What happens to the license after the ceremony?
The officiant will complete the parts of the form requiring the date and place of the service, as well as the officiant's own information, and they will sign it. Then they will return it to the City or County clerk who issued it. The ceremony is not legally recognized until it has been recorded in the Clerk's office.
How do we get a copy of our marriage certificate?
You will not automatically receive a copy of the certificate, however, the Clerk's office that issued the license will provide a certified copy for a small fee.